years as a member of the Society of Biblical Literature
Books published by the end of 2022
When people learn I am an author, they often think I must write about golf. I've never been interested in writing about golf. But I am very interested in writing about the Bible, Jesus, theology, and world affairs.
People used to ask me, "How can you be a pro golfer and write books on theology? And what are your credentials for doing it?" I usually answered that it is not that uncommon for people to have more than one career in their life, though, in my case, they are indeed quite different.
I've been a diligent student of the Bible since my late teens, thus longer than I've been a professional golfer. I never had any desire, or education, to become an author until I was thirty years old. That's when I studied a particular aspect of the second coming of Jesus, changed my belief about it, and wrote a thirty-page paper about what I had learned. Of course, I was competing full time on the PGA TOUR, involved with my family, and therefore studying in my spare time, mostly during the off-season. Then I started wondering if I could ever write a book on Bible prophecy and get it published. So, in the mid-1970s I started a hobby to that end. What began as an avocation developed years later into a second career. After I finished playing the regular Tour, in 1982, I devoted more time to my passion of studying and writing on theological matters.
I continued working on my manuscript on the second coming of Christ. Then two friends and mentors of mine–Jim Hiskey and Dr. S. Lewis Johnson, New Testament professor at Dallas Theological Seminary–convinced me to lay aside that work and work on another book idea I had. It was joining the New Testament gospels together in a single narrative, deleting repetition.
That became my first published book, The Gospels Interwoven.  In 1987, Dr. Johnson critiqued the work and wrote the foreword. And two of my friends–evangelist Billy Graham and U.S. Senate Chaplain Dick Halverson–endorsed it.
What are my credentials for writing theological books? As for formal education, I have a business degree from the University of Houston, one year of New Testament Greek at seminary, and the equivalent of one year in learning Hebrew. I was, however, awarded an honorary Ph.D. in 2001 by North Park University in Chicago. Friends tell me I am self-taught. I am indeed highly motivated to study, do in-depth research, and write lucidly.
Partly due to my co-founding and leading the PGA Tour Bible Study on the regular PGA Tour, I have had the privilege of knowing many Christian leaders, pastors, seminary professors, and other Bible teachers throughout much of my life. This experience has aided me in my studies and in becoming an author. In my reading of many biblical commentaries and other books on Christian theology, I came to the conclusion that many of these writers excelled at knowledge but not at communicating to the common reader. (But now they have help with editors.) I decided to try to become an author who would bridge this gap.
KERMIT'S PUBLISHED BOOKS
Bible Predicts Trump Fall

$

19.95

Solving the Samaritan Riddle

$

22.40

The Restitution of Jesus Christ (SOLD OUT)

$

30.00

Warrior From Heaven

$

15.00

The Third Day Bible Code

$

15.00

Palestine is Coming: The Revival of Ancient Philistia

$

10.00

The Gospels Interwoven

$

30.00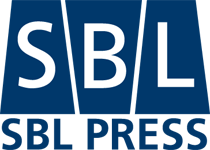 Society of Biblical Literature
I have been a member of the Society of Biblical Literature (SBL) since 1999. It is the world's largest association of Bible scholars, with about 10,000 members from mostly the U.S. and Europe. Each year I attend SBL's Annual Meeting, a four-day affair that many of its members attend. There, I meet with members and religious publishers to network, fraternize, discuss theology and writing projects, learn about new books, and attend some of its thousand forums involving scholars delivering papers and having panel discussions. This helps me learn and stay current with what is happening in the theological, academic sphere.

Kermit Zarley Lectures
I am also the donor of the annual Kermit Zarley Lectures at North Park University in Chicago. My close friend, Dr. Scot McKnight (now at Northern Seminary), suggested the idea to me while he was a professor at that school. Scot is a good golfer, a distinguished New Testament scholar, and the author of many books. He created and directed these lectures, and the school wanted them named after me.
This two-day affair is mostly for the students. Each year it features a different keynote speaker, many of whom have been world-renowned and well published. Past keynote lecturers, in chronological order of their participation beginning in the year 2000, have included Dr. James D.G. Dunn (Durham University, England), Dr. Amy-Jill Levine (Vanderbilt University Divinity School), Dr. Hugh Williamson (Oxford University, England), Dr. Dale C. Allision (Pittsburgh Theological Seminary), Dr. Lincoln D. Hurst (University of California at Davis), Dr. Donald A. Hagner (Fuller Theological Seminary), Phyllis Tickle (Publisher's Weekly), Dr. Randall Balmer (Columbia University), and Dr. Larry W. Hurtado (University of Edinburgh, Scotland).