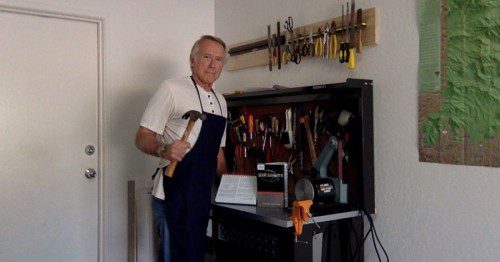 I have always had sort of an inventive mind. During my professional golf career, I developed a few golf aids I used in practice. But I never went commercial with them. And for ten years prior to Taylor Made making the first metalwood used on the PGA Tour, starting in 1979, I had been hollowing out wood-headed drivers and playing exclusively with them on the Tour. During this time, I also made and experimented with various types of metalwoods. When I finished my full time career on the regular Tour, in 1982, I abandoned my idea of starting a golf club manufacturing company and decided to work in Christian ministry and write theological books.
So, for years thereafter I wondered if I could have ever been a successful inventor. It's like a good amateur golfer wondering if he could have ever made in on the PGA Tour. In both endeavors, there's only one way to find out. So, in 2009 I stopped wondering about it and decided to give it a shot.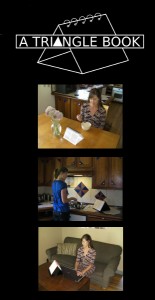 Due to my interest in study and writing, my first invention was a flashcard memory system. But the United States Patent and Trademark Office rejected my patent application for it. My next invention was the Triangle Book®. In mid-2013, the USPTO issued me a patent for one of two embodiments of this invention. As of late 2014, I was still pursuing a patent for the other embodiment of the Triangle Book. And I was also working on other invention ideas of mine.
Inventing and developing products is such a different experience from being a PGA Tour professional golfer and an author. There is so much to learn when you start an entirely different business compared to what you've done before. I soon joined the Inventors Association of Arizona to learn from others by attending their meetings. Many people get good invention ideas but never do the hard, time-consuming work that it takes at various stages in order to bring the invention to market.
The inventing process begins mostly with thinking of ways in which you think you can make life a little easier or better for people or perhaps more entertaining for them. For me, it's mostly about improving some product that already exists in the marketplace or discovering a problem about something that I think I can solve.